Empower your employees to manage it all with our coaching, for their success and yours. Boost Employee Engagement and Goal Achievement with AQ Partners.
For employees,  it's easy to feel overwhelmed and lacking in accomplishment when competing interests pull them in different directions. Important tasks may get delayed or put off completely, leading to frustration and missed opportunities. That's where the AQ Partners come in.
Our professional coaches offer goal-setting strategies and regular check-ins to keep you and your team on track. With our services, your team will have dedicated partners who are invested in your team's success. Our coaching provides amazing goal-setting strategies that helps your employees overcome obstacles and achieve your objectives, even when things get hard. 
Unlock your team's potential and drive success with AQ Partners' coaching services.  Partner with us and drive success to the next level. Don't miss out on this opportunity to boost engagement, productivity, and retention.
The American Society of Training and Development (ASTD) did a study on accountability and found that people have a 65% chance of completing a goal if they commit to someone. And if there's a specific accountability appointment with an individual, such as a regularly scheduled session with a mentor or coach, those chances of success go up to 95%.
The likelihood of succeeding at a goal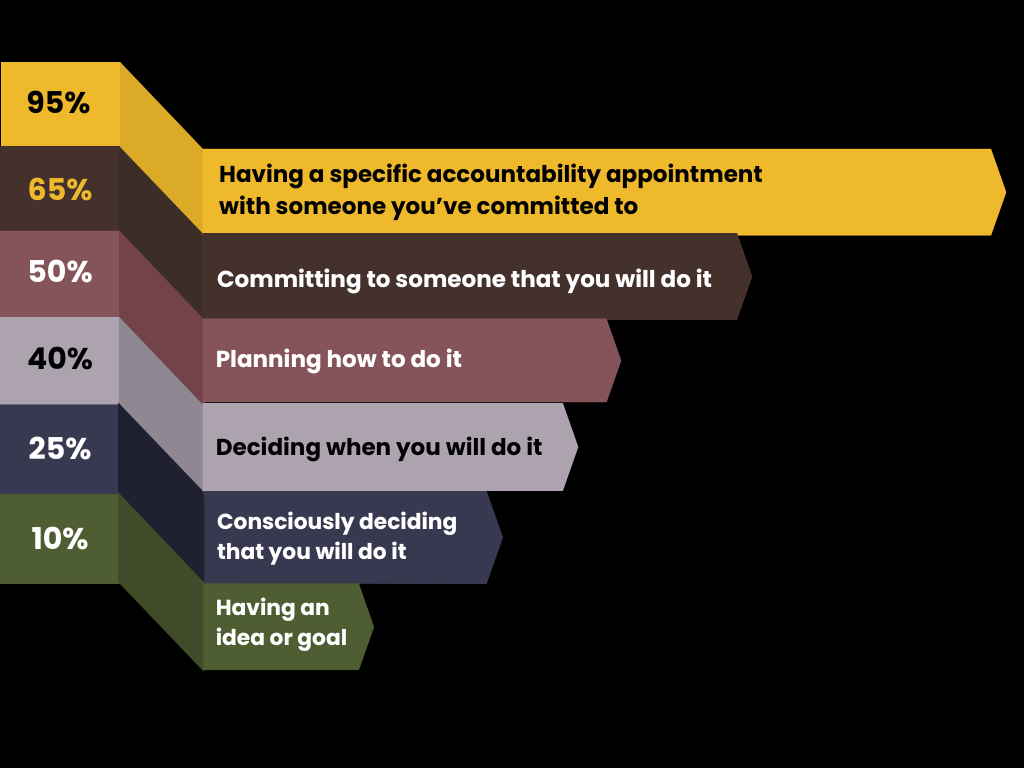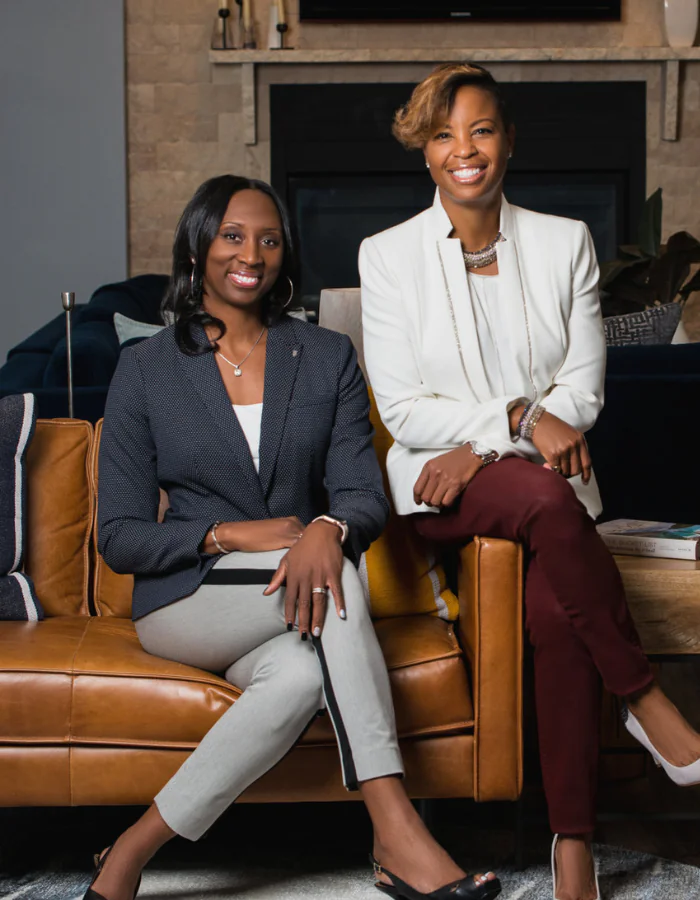 Build an Emboldened Workplace: Collaborate with Our Expert Team
As business leaders and HR professionals, you're always looking for ways to drive success and create a positive workplace culture. Our expert team collaborates with clients to deliver innovative, realistic, and comprehensive strategies and solutions that build upon your organization's existing work. We work closely with your team to create an emboldened space that aligns with your core values and resonates with employees, driving engagement and productivity. Our customized approach ensures that your organization receives tailored solutions that address your unique needs and challenges. Don't settle for a cookie-cutter approach – work with us to build an emboldened workplace that inspires momentum and drives success. Contact us today to learn more.
Accountability Coaching:
Elevate Your Team's Performance
Corporate accountability coaching can benefit a wide range of companies, from small startups to large multinational corporations.
Below is a list of scenarios that would benefit greatly from coaching:
In short, any company that wants to improve their performance, develop their employees, and create a positive work environment can benefit from corporate accountability coaching.
The Benefits of Accountability Coaching for
Employees and Companies
Benefits For the Employee
Further, when leaders model this type of behavior for the rest of the company, it leads to a broader culture of accountability. Running a high-trust organization comes with many benefits. Compared with people at low-trust companies, people at high-trust companies report 74% less stress, 106% more energy at work, 50% higher productivity, 13% fewer sick days, 76% more engagement, 29% more satisfaction with their lives, and 40% less burnout.